Once you find out you're pregnant, one of the first things you'll need to decide is who you will see for prenatal care and to attend the birth of your baby. You can choose an obstetrician-gynecologist (OB-GYN) or a midwife. Most people are familiar with OBs, but what is a midwife and what kind of care do they provide?
A midwife is a healthcare professional who specializes in natural childbirth. Midwives believe that birth is a normal, physiological event--one that your body was created to do with little or no assistance. Midwives also believe that birth matters. How you are treated while you are pregnant and during the birth of your baby leaves a lasting impression on you and can affect your emotional and mental well-being.
Midwives are known for having a personalized, low-tech, hands off approach to birth, as well as the knowledge and skills to be more hands on if the situation requires it. They provide medical care during pregnancy, but also information and support to help you think through you birth options to decide which choices are the best ones for you and your family. Midwives can be found working in all birth settings--home birth, birth center, and hospital and provide preconception counseling, information about reproductive health, breastfeeding support, and maternal and newborn care during the postpartum period.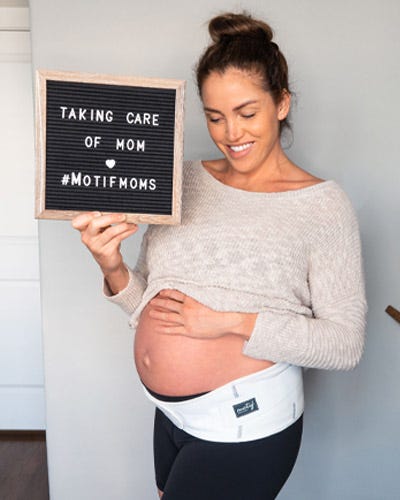 All licensed midwives have completed a midwifery education program and must pass a certification exam in order to provide prenatal, labor and delivery, and postpartum care for low-risk pregnancies. There are 3 different certifications for midwives: CPM, CNM, CM.
What is a Certified Professional Midwife?
A Certified Professional Midwife (CPM) is an independent midwifery practitioner who has met the standards for and passed the North American Registry of Midwives (NARM) certification exam. Their scope of practice is determined by the Midwives Alliance of North America and the state in which they practice. CPMs may provide home birth services or work in a birth center, but CPMs do not provide care in the hospital setting. CPMs specialize in out-of-hospital, natural childbirth and most do not provide any kind of pain relief medication during delivery. They are known for one-on-one care of their clients and many provide access to water birth, delayed cord clamping, breastfeeding support, and are well suited for a hand-off birth plan. If you have a high-risk pregnancy or a medical condition that requires medication, a referral to an OB-GYN may be necessary. CPMs are currently licensed providers of maternity care in 34 states.
What is a Certified Nurse Midwife?
A Certified Nurse Midwife (CNM) is a registered-nurse who has completed their master's degree program in midwifery through an accredited program. CNMs are certified by the American Midwifery Certification Board and are licensed to practice in all 50 states. CNMs work in all birth settings--home, hospital, and birth center. They are required to have oversight by an obstetrician and can provide women's health services that span the whole life cycle. CNMs are a wonderful choice for anyone who wants more individualized care but also desires an epidural or other pain medications, birth control, ongoing gynecological care, or continuity of care from puberty through menopause. CNMs are trained in both medical and natural deliveries and provide a great option for those who feel most comfortable birthing in the hospital setting. They can work in collaboration with their supervising OB to continue to provide care for some pregnant women who require medications throughout their pregnancy, while also giving the personalized care that midwives are known for.
What is a Certified Midwife?
A Certified Midwife (CM) is a maternity care provider who is also certified in midwifery care through the American Midwifery Certification Board (AMCB). They have a graduate degree through a program that is accredited by the Accreditation Commission for Midwifery Education (ACME) and may provide home birth, birth center, or hospital-based care. Certified Midwives have the same midwifery certification and scope of practice as CNMs, except the CM is not a registered nurse. The CM credential is currently recognized in Delaware, Hawaii, Maine, Maryland, New Jersey, New York, Oklahoma, Rhode Island, and Virginia.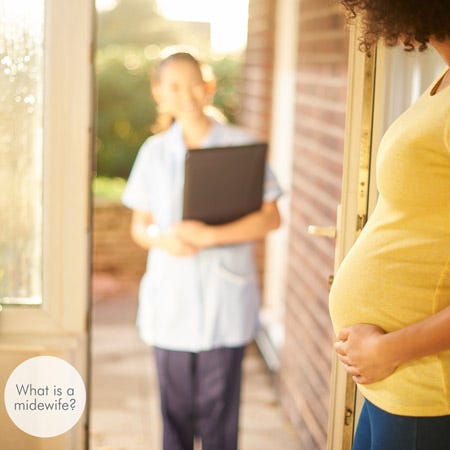 The Difference Between Midwives and Obstetricians
So if midwives can do all of that, what is the difference between midwives and obstetricians? The biggest difference between the two is what they specialize in for birth. An OB-GYN is a trained medical doctor who can care for a high-risk or complicated pregnancy. They are the only ones who are trained surgeons and can perform c-sections and provide primary care for high-risk pregnancies. While some ob-gyns work outside of the hospital setting, the majority of them are hospital-based providers. Doctors can provide labor inductions and faster access to medical interventions that may become necessary during birth. While midwives are typically hands-off at a delivery, doctors tend to be more hands on and use more technology to monitor both the pregnancy and the delivery.
What is a Doula?
And what about a doula? Is a doula the same thing as a midwife? Not at all! A doula provides emotional, physical, and informational support to expecting families. They are not trained healthcare providers and do not provide any sort of medical care to the families they work with. Doulas are a wonderful resource for pregnant women who are desiring a natural childbirth, as they will help you navigate the process of labor and aid in communicating with any of the healthcare workers you see during your birth. Doulas work hand-in-hand with your maternity care provider to help you be supported and informed to make the decisions that are necessary during pregnancy and birth. While your doula is caring for your emotional needs, your midwife or doctor will be monitoring you and your baby to make sure they two of you are physically well. Doulas, obstetricians, and midwives all work together to make sure you are informed about the situations that arise during childbirth.
Choosing your birth team is a very important and very personal choice. Most pregnancies are considered low-risk, so a midwife can be a fantastic choice! Midwives tend to work independently or in smaller group practices, which means you can get to know them during your prenatal care and not have to meet a new face when you go into labor. This also means your provider will know YOU and what you are hoping for at your birth. Because of this personal connection and continuity of care, midwifery care lowers cesarean rates, maternal mortality rates, and increases maternal satisfaction. Your midwife will work with you to make your birth a positive experience, one that you will love to remember and reflect upon in the years to come.