Manual Silicone Breast Pump
Motif's Manual Breast Pump is made of flexible and 100% food-grade silicone and works to automatically draw and capture breast milk using suction.







The Easiest, Most Convinient Pump!
With simple one-piece construction, the pump is compact and easy-to-use, with no extra parts, wires, or assembly required. The manual breast pump is BPA-free, PVC-free, and easy to clean.
With a capacity of up to 4 ounces and weighing less than 3 ounces, the Motif Manual Breast Pump is the perfect travel accessory and portable pump for breastfeeding moms.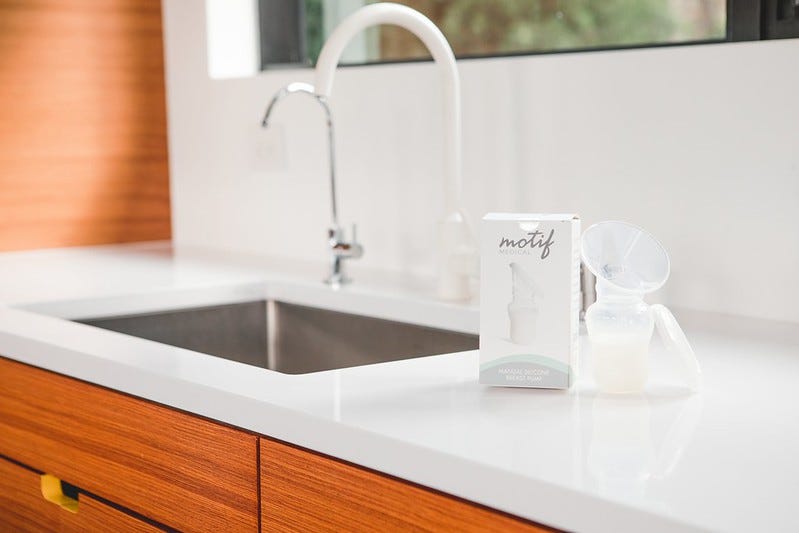 Why it's essential for breastfeeding & pumping moms:
In the early stages of pumping and breastfeeding, typically your milk production is extremely abundant. While you're pumping or nursing from one breast, there may be some milk coming from the other at the same time. A manual breast pump works to capture this and any other extra milk while nursing or pumping through natural, gentle suction! Another plus, it's dishwasher safe, making it easy to use and easy to clean!*
* Make sure to not place near cutlery and do not deform the shape and when placing in dishwasher.
100% Silicone collection bottle
Simple & small one-piece construction
No cords or batteries needed
Soft, flexible, and comfortable
Odor-less
Phalate-free
Dishwasher safe
Comes with a 90 day warranty
How To Use
Squeeze the base of the pump and get all the air out of the container.
Put the pump up to your breast, center nipple in the flange, then simply let go. The pump will stay compressed naturally!
The constant level of suction will help capture and stimulate your breast milk.
For more information check out our
Product Specs
Size: 6 x 3.5 x 3.5 inches
Capacity: 4oz (100ml)
Weight: <3oz
1 Item Added to Cart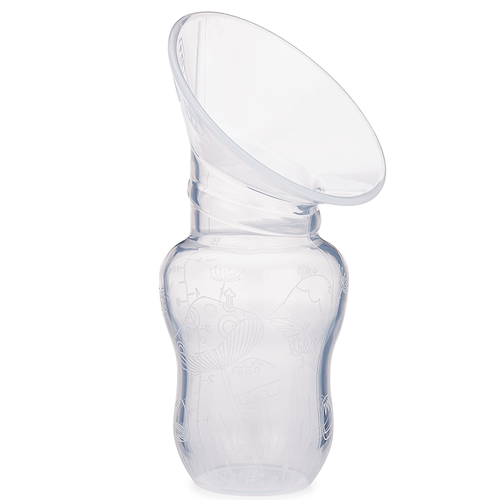 Manual Silicone Breast Pump
Free Shipping over $49
Don't Forget These Must-Have Supplies

Related Products
Check items to add to the cart or