When you're pregnant, it can be difficult to find clothing that changes with your body and is comfortable to wear all day, but Motif Medical's pregnancy support leggings are going to check all the boxes! They are available as leggings or as shorts and are buttery-soft, machine washable, and provide just the right amount of support for your bump and your back. If you aren't convinced that you need at least one pair of these in your closet, here are the top 3 perks to wearing support leggings or shorts during pregnancy.
Comfort
As your body and your baby grow during pregnancy, it can be hard to find clothes that are able to adapt to the changes. As you get closer to full term, your clothes also need to allow for the position shifts and changes your baby might make. Tight and restrictive clothing can contribute to heartburn, indigestion, acid reflux, and even can make it difficult for baby to get into the optimal position for birth. You want to wear clothes that enable your body and your baby to grow and change as they need to throughout your pregnancy.

Pregnancy support leggings do all of those things! Motif Medical's pregnancy leggings are soft and comfortable and include a side pocket to hold important items, even when you're on the go. Whether you're hanging out with friends or staying at home, you're going to be comfortable wearing these leggings all day long.
Support
It's a lot of work to carry a baby around all day! And many pregnant women start feeling the effect of the extra work toward the end of their day when their low back starts aching. Low back pain is a frequent discomfort during pregnancy, but you can help yourself avoid it by using pregnancy compression or support devices. Motif Medical's pregnancy support leggings are perfect for this! They provide just the right amount of support, without being tight or restrictive. They also support your pelvic floor! Your pelvic floor are the muscles and ligaments that hold up all of your abdominal organs and during pregnancy, they also get tired at the end of the day. Pregnancy support leggings and shorts will give the right amount of compression in just the right spots to keep you comfortable while you're out exercising or at home doing laundry.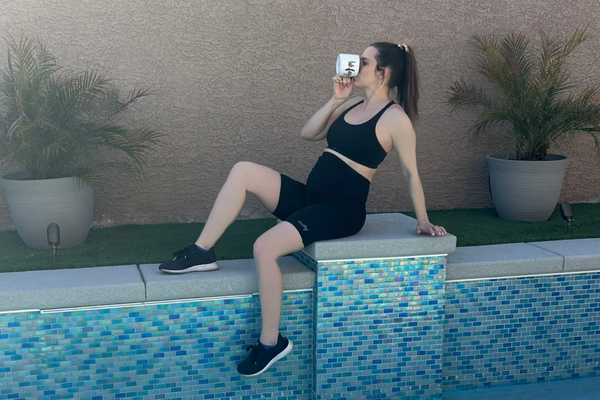 A note about wearing maternity compression, any support garments that you use should be comfortable for you to wear for many hours. You shouldn't feel short of breath or make you feel restricted in your movements. If you feel light-headed, dizzy, or short of breath you should stop wearing the compression garment immediately and consider trying a larger size. Compression garments should feel like gentle support, not a tight squeeze.
Convenience
Pregnancy support leggings are stylish, versatile and and convenient from early on in pregnancy, when you don't quite fit in your regular clothes but aren't showing enough for maternity clothes. You can wear them around the house, out running errands, or for a night out with your partner. No matter the setting or the environment, pregnancy support leggings will help keep your pregnant body comfortable. And at the same time, you'll be able to dress them up or down as you need to for the particular occasion you're celebrating.

In addition to being so easy to adapt to where you are in your pregnancy and the many life events you'll be a part of along the way, Motif Medical's pregnancy support leggings are also super easy to care for. They are machine washable, so you can toss them in the laundry at the end of the day and then lay them flat to dry overnight. So simple and easy—you'll be thrilled to have these as a part of your maternity wardrobe!
---
Information provided in blogs should not be used as a substitute for medical care or consultation.