My Breastfeeding Journey by Kimberly J.
At Motif, our mission is not only to help moms and moms-to-be from pregnancy to postpartum, but also celebrate their entire motherhood journey. With August being National Breastfeeding Month, we wanted to highlight the different breastfeeding, pumping, and early motherhood experiences from real moms in an honest and personal blog series. Each week, we'll be sharing a story from a different mom to showcase how unique everyone's journey truly is!
This week, we have the honor of sharing Kimberly J.'s story about her experience with breastfeeding and pumping, as well advice for new moms from her perspective.
I'm a bit of a breastfeeding nut! Before I even started my breastfeeding journey with my husband and our two boys, I got my hands on as much breastfeeding and pregnancy related books as I could find. I learned I wanted all my prenatal care to be done with a midwife. I wanted skin to skin and too breastfeed. I even prepared for breastfeeding issues by getting a pump. We were blessed with two boys each born at home! Breastfeeding was awkward at first and I was tender for awhile. But I didn't have the issues I thought I would. We did have bumps along the road but I felt my experience with breastfeeding was positive.My first son didn't have breastfeeding issues but our second always seemed to be crawling along the growth chart. We did find out that he had lip and tongue ties that were released. We saw improvement right away. I also pumped 1-2 times a day with both boys to create a small freezer stash for when I was away from them. I found I really liked pumping too! My husband has always been very supportive of breastfeeding and was able to feed the pumped milk and help gather breastfeeding and pumping items when needed.
My exclusively pumping journey didn't begin until April 2019 when I delivered a baby girl as a gestational surrogate. This experience will be something I and my husband will never forget. I knew exclusively pumping wasn't easy but I wanted to give it my best shot. Right after the surrogate birth, I started pumping. I am still pumping at 16 months postpartum! I pumped milk for the surrogate baby for a short time and then applied to Prolacta Bioscience Milk Bank to exclusively pump for micro preemies.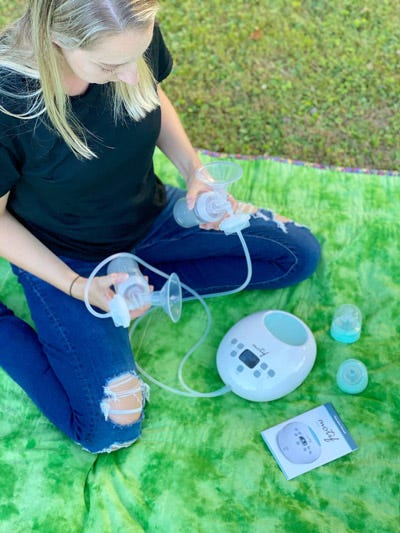 I love that I am able to help other babies come into this world by donating milk. I love being able to support other moms who are looking to dive into pumping and chest feeding. I'm also in the process of testing for my IBCLC to further help new moms with their breastfeeding experience.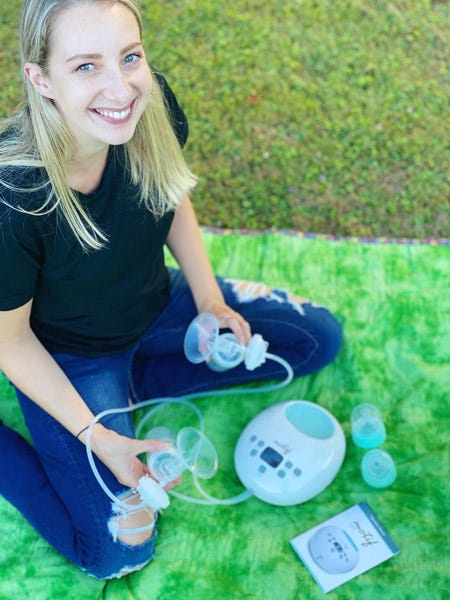 Some of my breastfeeding/pumping must haves are the Motif Luna! Pumpstrap pumping bra, LaVie massager, coconut oil for flanges and nipples, a big water bottle, Medela quick clean wipes, coconut oil spray for on the go and a breast pump bag from Sarah Wells, you can fit so much!!!
I hope your breastfeeding experience is going well and if you're having troubles to reach out to your local IBCLC for help. Happy World Breastfeeding month!
Disclaimer: All stories are written and voluntarily shared by the author. All opinions are their own in their entirety.
All content published on the Motif Medical site is credited for information purposes only. This information should not substitute as medical advice, diagnosis, or treatment. Always consult your doctor or qualified health professional with any questions regarding the health of you or your baby.