As an employer, you know that employees' needs change and evolve as they go through transitions in family life. This is especially true for expecting mothers who need to breast pump at work after returning from maternity leave. Will you have a proper breast pumping room prepared for them? What is a proper breast pumping room? If you need to create one, (or improve an existing space), take some inspiration from these twelve organizations, who have made a point of easing mom's transition back to the workplace. You'll find that there are some simple ways to create a space that is both functional and relaxing, whether you're working with a startup budget or dealing with the bureaucracy of a large corporation.
It's a great way to welcome your mom back with open arms, plus there will be numerous benefits for your company too. For example, moms are often more productive and loyal when breastfeeding is supported by their employers, they miss fewer days due to their babies being sick, and healthcare costs are lowered. The benefits of supporting your moms are endless, so how exactly can you set up the perfect pumping room?
Follow The Lactation Room Law
When it comes to breast pumping at work, there are applicable laws you'll need to make sure to follow. Under Obama care and the Fair Labor Standards Act (FLSA) if your business has 50 or more employees then you must provide a space for mothers to express breast milk up until a year after they've given birth.
The lactation room can't be a bathroom and must be private and free from intrusion of the public and coworkers. Along with this space, you must also provide reasonable break time for the expression of breast milk.
Include What Moms Need
The laws don't exactly specify what you have to put in your company's breast pump room, but going above the bare minimum will greatly be appreciated. If you don't know what should be placed in the room ask your moms or HR professionals.
Make your lactation room design comfortable. For new moms, breast pumping away from their baby for the first time can be stressful and that's bad for milk flow. They will need a place to relax.
Paint the walls of the pump room a relaxing color and decorate it with soft tones. Include lights with a dimmer for both relaxation and functionality. Another key to comfort is choosing the right chair to sit back in. If you have a lot of moms, you may need more than one. Also, a nice plush carpet or rug ties any room together and mirrors and paintings make excellent decor.
Moms need milk storage but don't want to put their milk container where everyone puts their lunches. Plus, if they don't have a fridge they have to lug around coolers and ice packs to keep their milk cool until they get home. However, You don't have to purchase a brand new top of the line fridge, an inexpensive mini fridge will be just fine.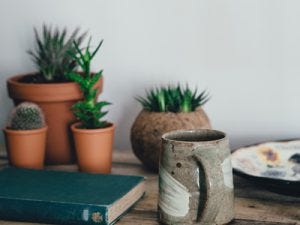 Breast pump parts need to be cleaned between uses, so if possible have a sink in the pumping room, so moms can quickly sanitize any parts that come into contact with breast milk.
Tip: If you can add a sink to the room consider providing a microwave. Breast pump parts and supplies can be steam cleaned in bags.
The lactation room also needs to be private. If multiple moms will be using it at once add partition barriers or curtains and make sure the door locks from the inside. An in-use sign can be helpful to avoid people knocking on the door during pumping sessions.
Make sure the room is functional with flat surfaces for moms to place their pumps on, storage if they want to leave a pump there, and multiple outlets to conveniently power electric breast pumps. Also, make sure the pumping space has wifi so moms can multitask and catch up on emails during sessions.
The room should be temperature controlled so moms don't get too hot or cold. Pumping can be difficult when moms pull down their shirts in chilly temperatures. Blankets will help moms stay warm and comfortable and a fan will help beat the heat.
Provide a signup system if your office will have multiple moms breast pumping at once, so they can organize pumping schedules based on availability.
Equip mom with the ability to clean up. Provide soap or hand sanitizer for hand washing, paper towels for drying, sanitary wipes for cleaning surfaces, and a trash bin for disposal of waste.
The room should also be exciting and interactive. Allow moms to add photos of their babies and other artwork to show off their cute bundles of joy. This will help create a fun and inviting space to relieve anxiety about breast pumping at work.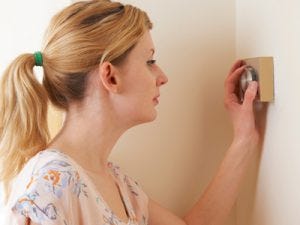 Reap The Benefits of Supporting Your Moms
There is a $3 return for every $1 spent on creating a good lactation room because supported moms are happier moms. In turn, your business will benefit from more employee engagement with a lower turnover rate. Working moms are an incredibly valuable resource that deserves the space and tools necessary to comfortable maintain their breast pumping goals.